Advertise With Us
Extend Your Reach With Our Daily Deals & Steals Feature

Submit your book to be featured in our Daily Deals & Steals newsletter. Reach over 47,000 inboxes with one easy, affordable promotion.
Click Here For Details
Get Your Free or Paid Book Featured On Book Basset, Our Blog

Book Basset offers a couple of affordable promotion opportunities, one for free books and the other for up to five books by the same author, free or paid.
Click Here For Details
Promote Your Kindle Book With eReaderIQ & BookSends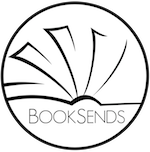 eReaderIQ has partnered with BookSends to get your eBooks right to the readers who want them! Combined, our lists have over 150,000 active readers.
Click Here For Details